8.16.08  ::  Ada, Michigan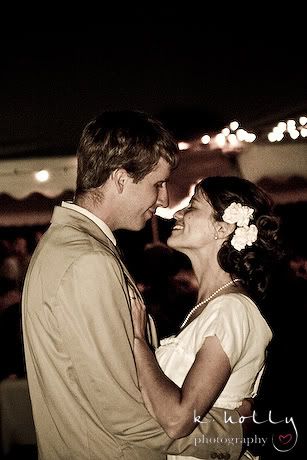 Heather and Aaron were married in a beautiful ceremony in Ada, Michigan. A fun, warm, welcoming reception followed at their home. Everything about their wedding was homegrown, organic, and meaningful. They had friends and family helping out with everything, and it was just perfect! My friend and wonderful photographer, Christina, shot this beautiful wedding with me. Head on over to her blog for even more pics, from a different point of view :)


Their guest book… with engagement pics taken by us! :)


The girls put together their own bouquets with flowers grown in the garden!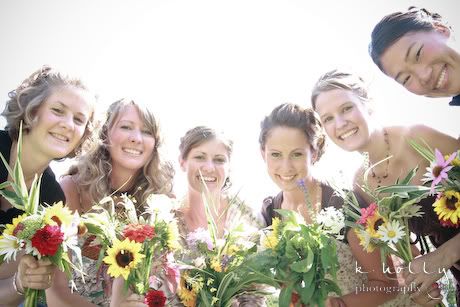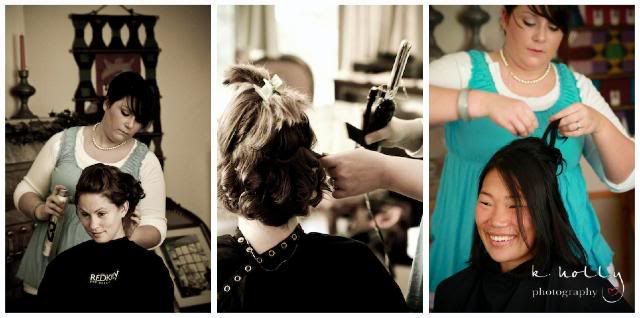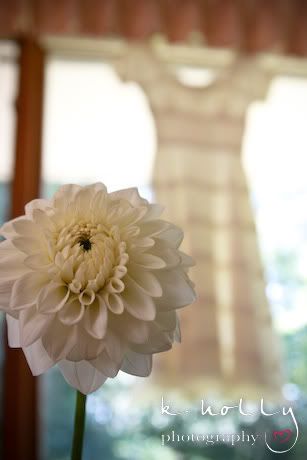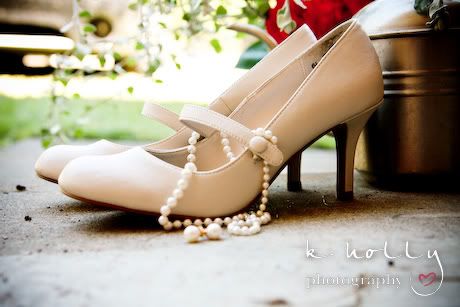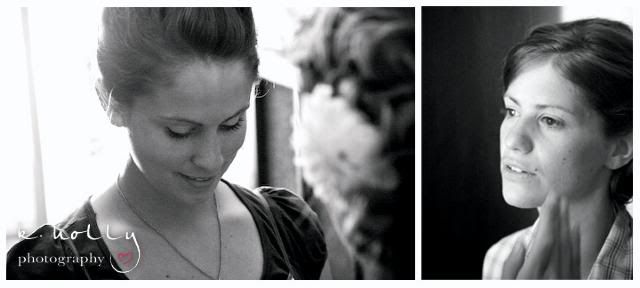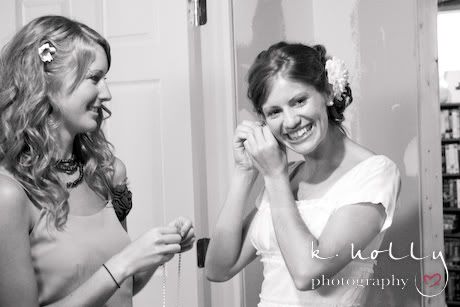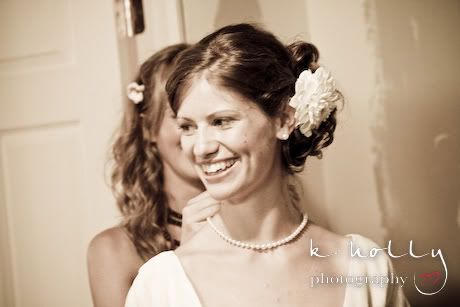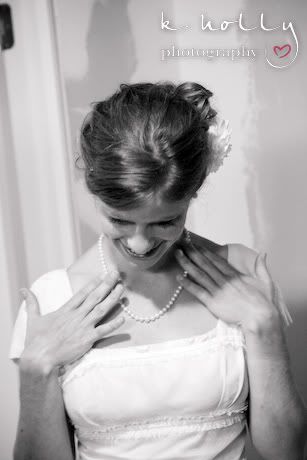 She was so cute, in her amazing vintage dress, pearls, and round-toe mary janes!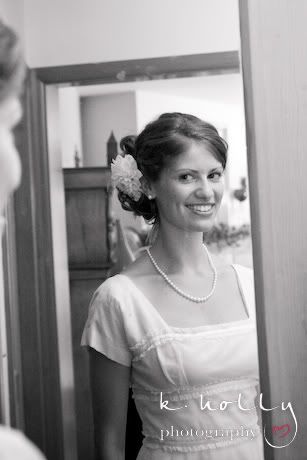 After the girls were ready and bouquets were made, we headed off to Reeds Lake for pictures with the guys and families. It was fun to be the
re again, this is a special place for them, and also where we had done their engagement pictures. Aaron was there waiting for his first meeting with Heather. She was SO excited…
The flower girls were absolutely adorable. Twins with blonde curls, little dresses with ribbon sashes… they couldn't have been cuter!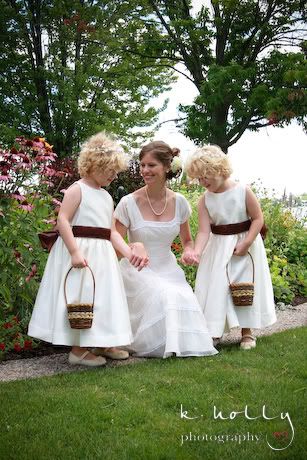 The bridal party was awesome – we had fun with these shots! :)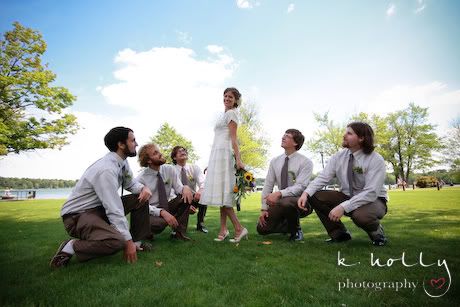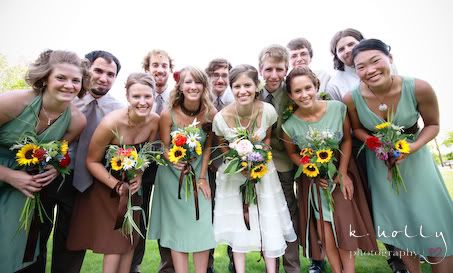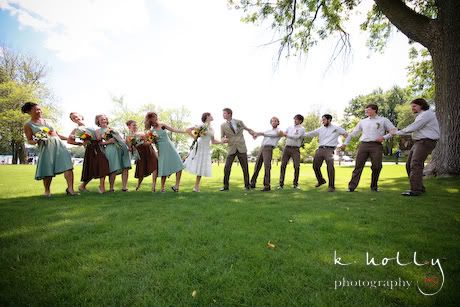 After all the formals, they headed into Rose's – the couple's favorite restaurant – for a breather and a quick glass of wine!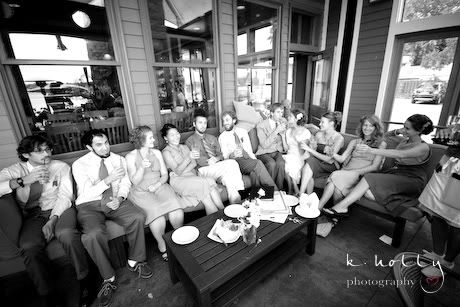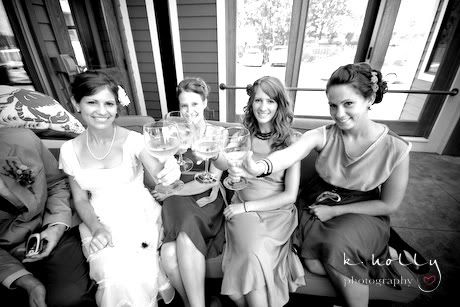 Heather lost the flower from her hair, but it was nothing her girls couldn't fix using flowers from the table!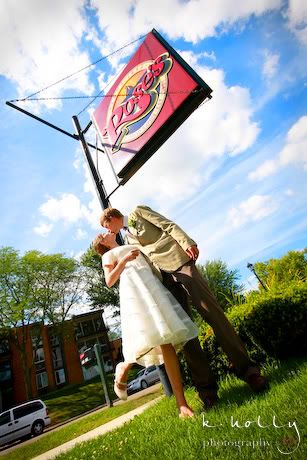 Then off to the church!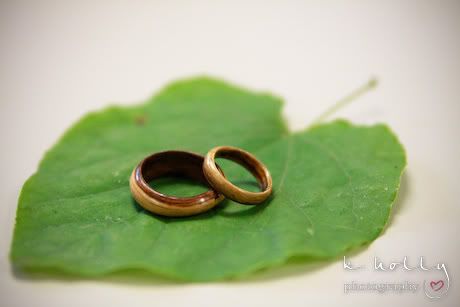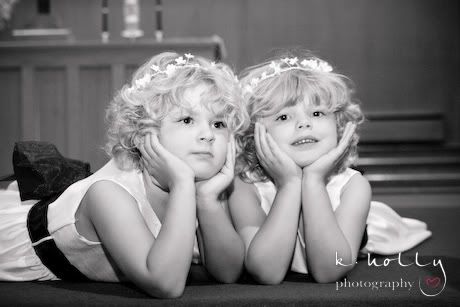 Ready to walk down the aisle…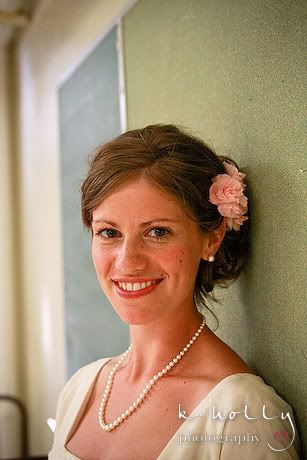 The flower girls decided they didn't want to walk down the aisle after all, but with a little encouragement from the groom, they happily went down, tossing green leaves on their way.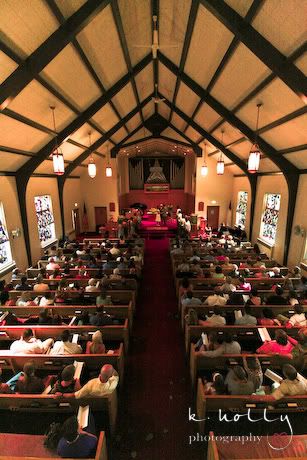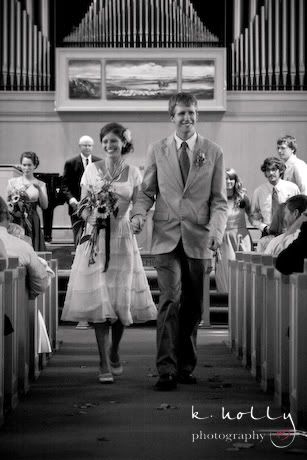 Through the tunnel of guests, to the getaway vehicle – their moped!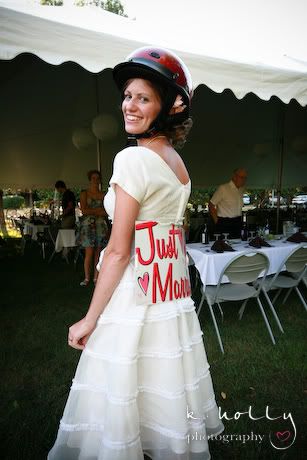 Reception in their own Back Yard :: Eat, Drink, and Be Merry!
Amazing food – made by friends, mostly with vegan and homegrown ingredients!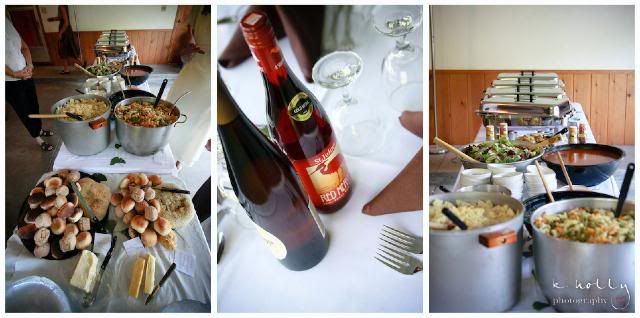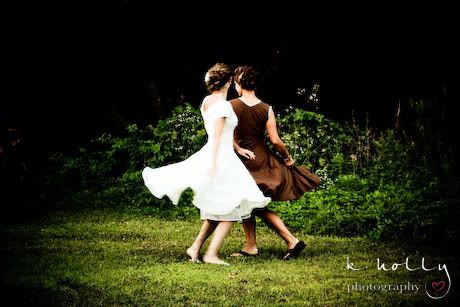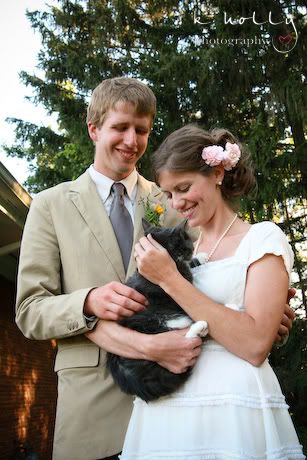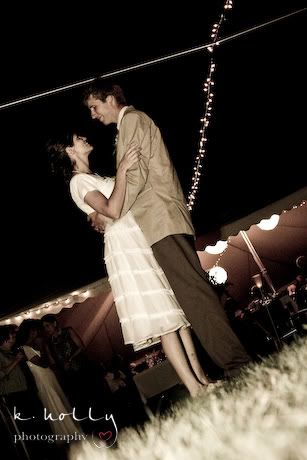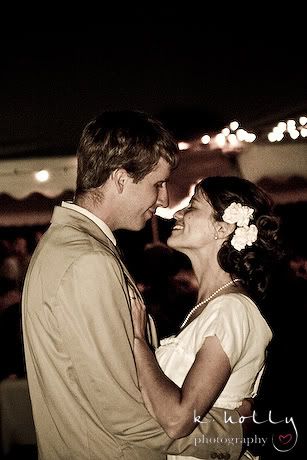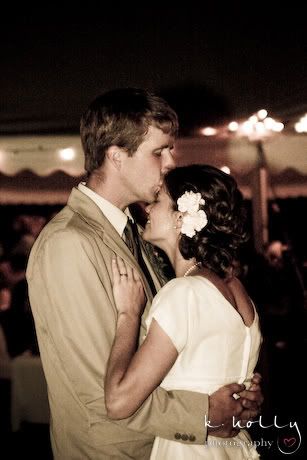 Congratulations again, Heather & Aaron! I wish you the very best!